New World Resources Council Voting Solution..
New World Resources is pleased to present its Council Voting Solution.
This custom software package offers a complete voting system with request to speak and presentation functions. It can simplify a wide variety of city or county councils, school boards, and corporate boardroom projects.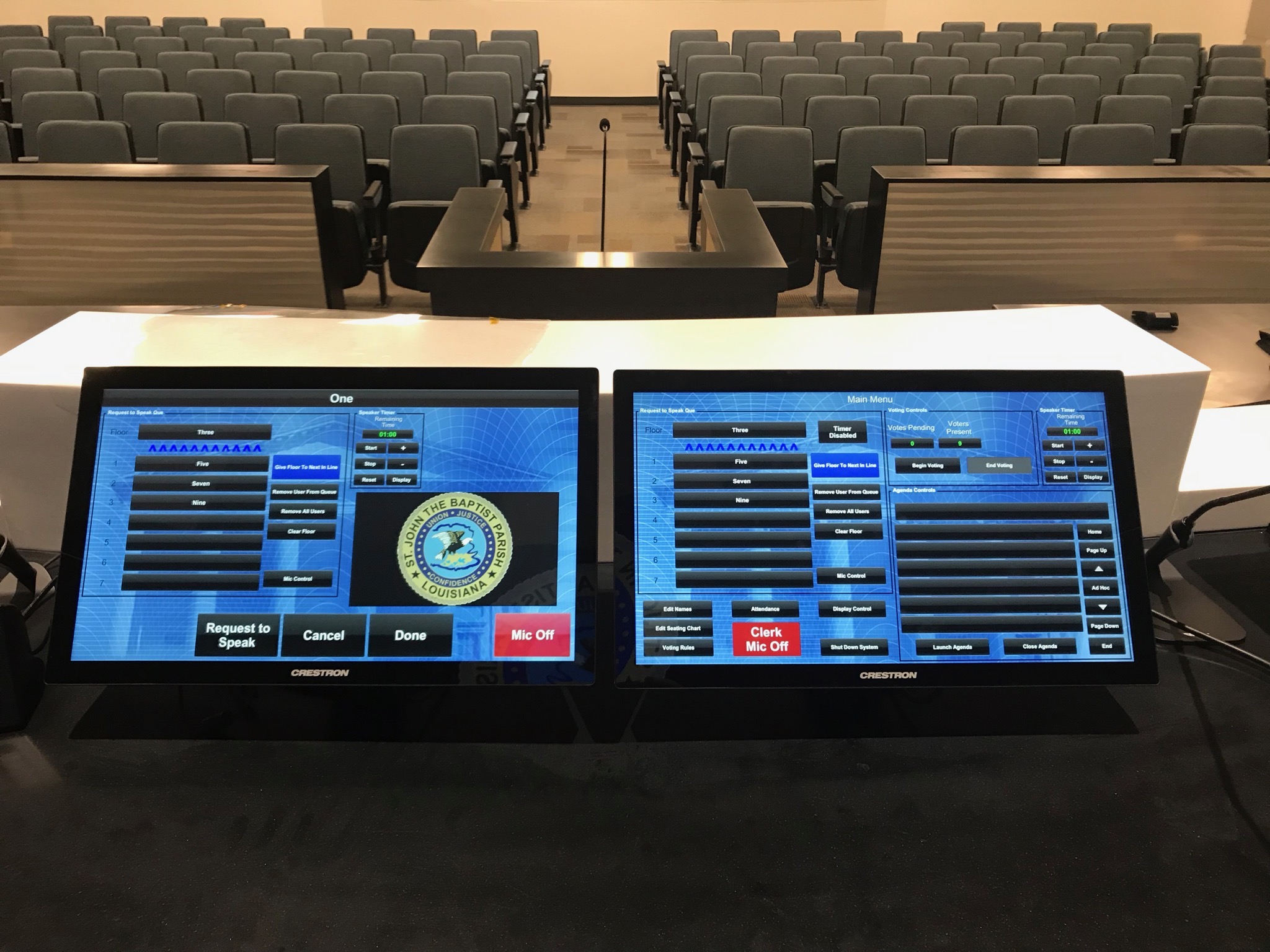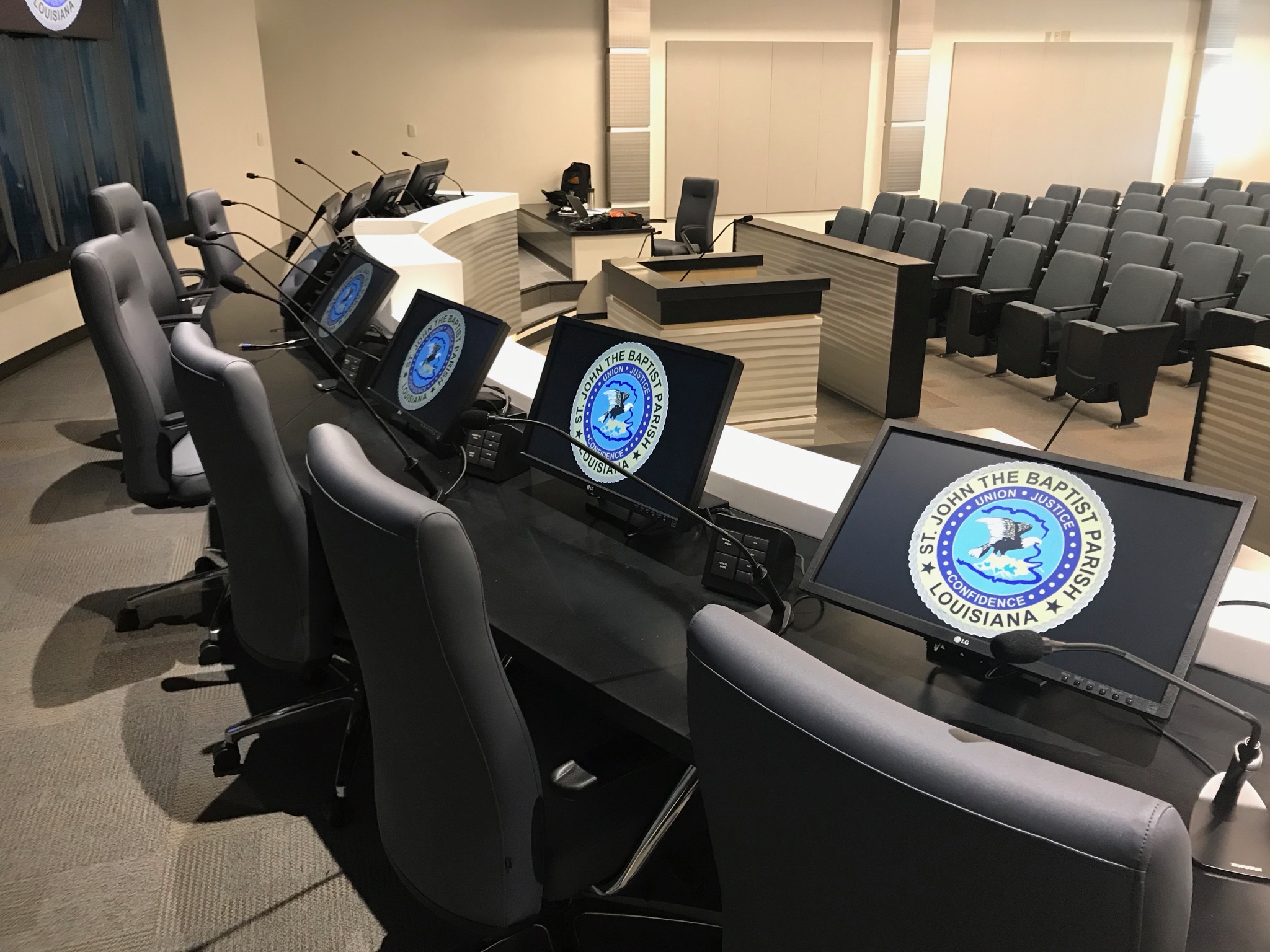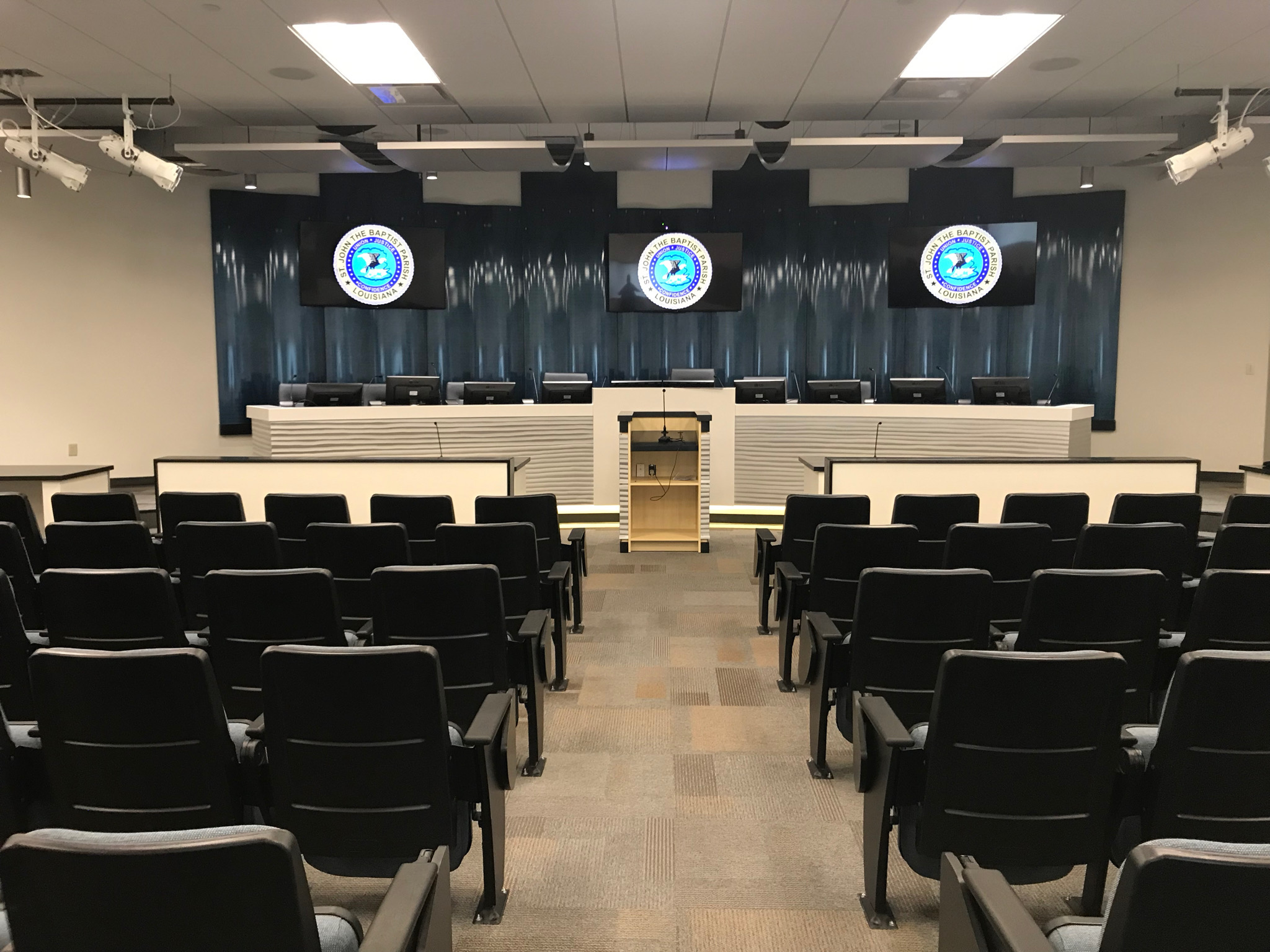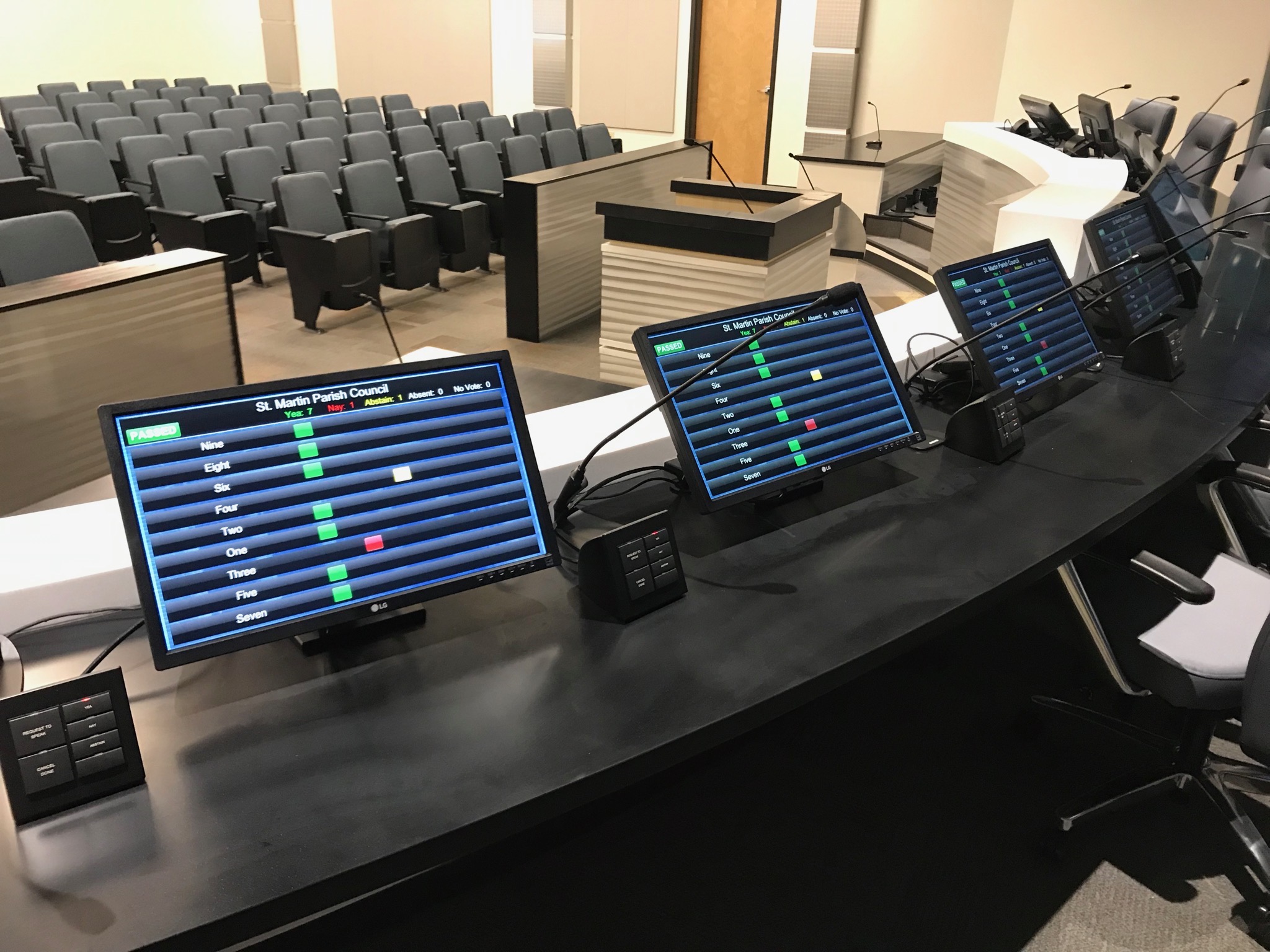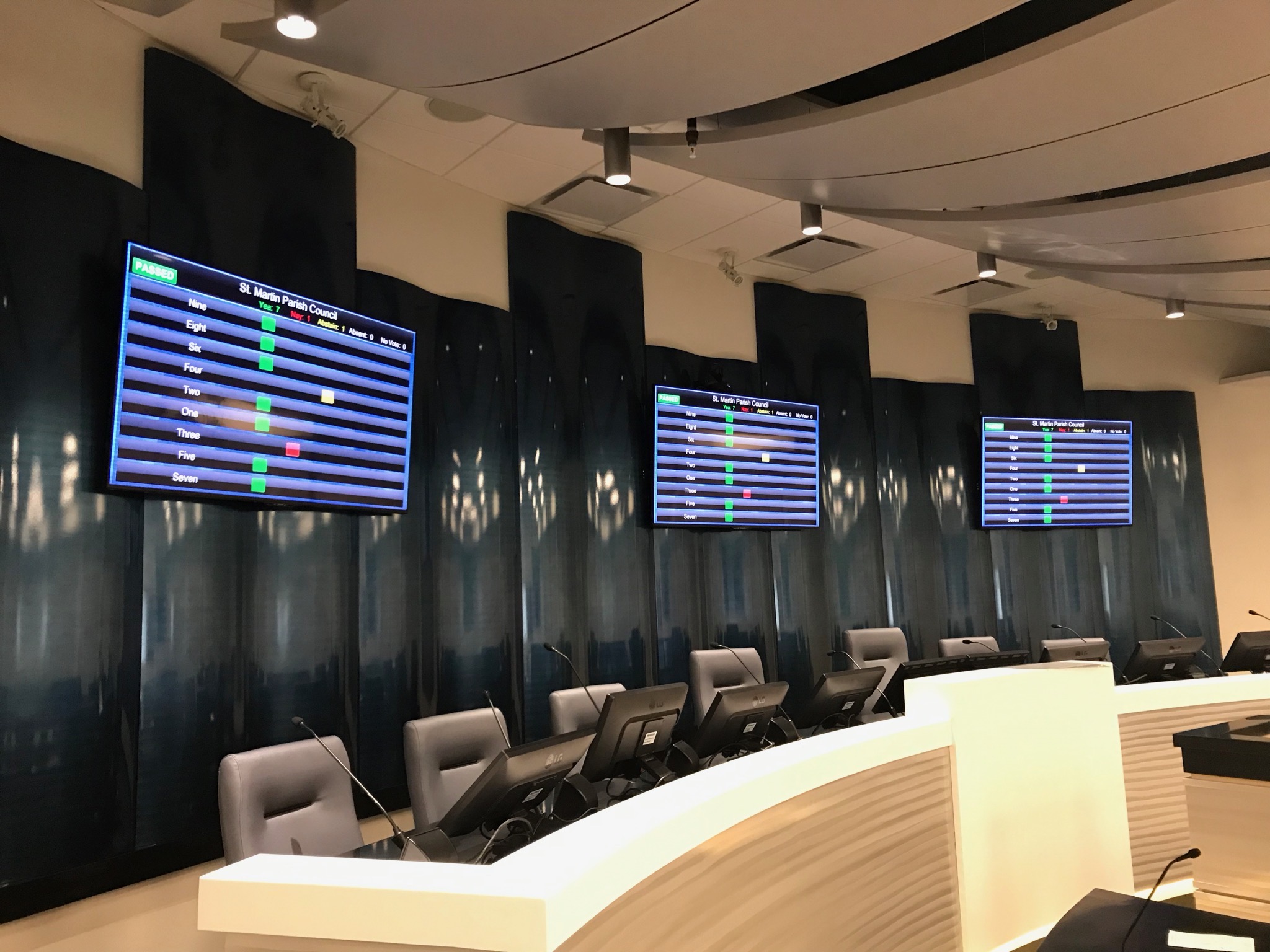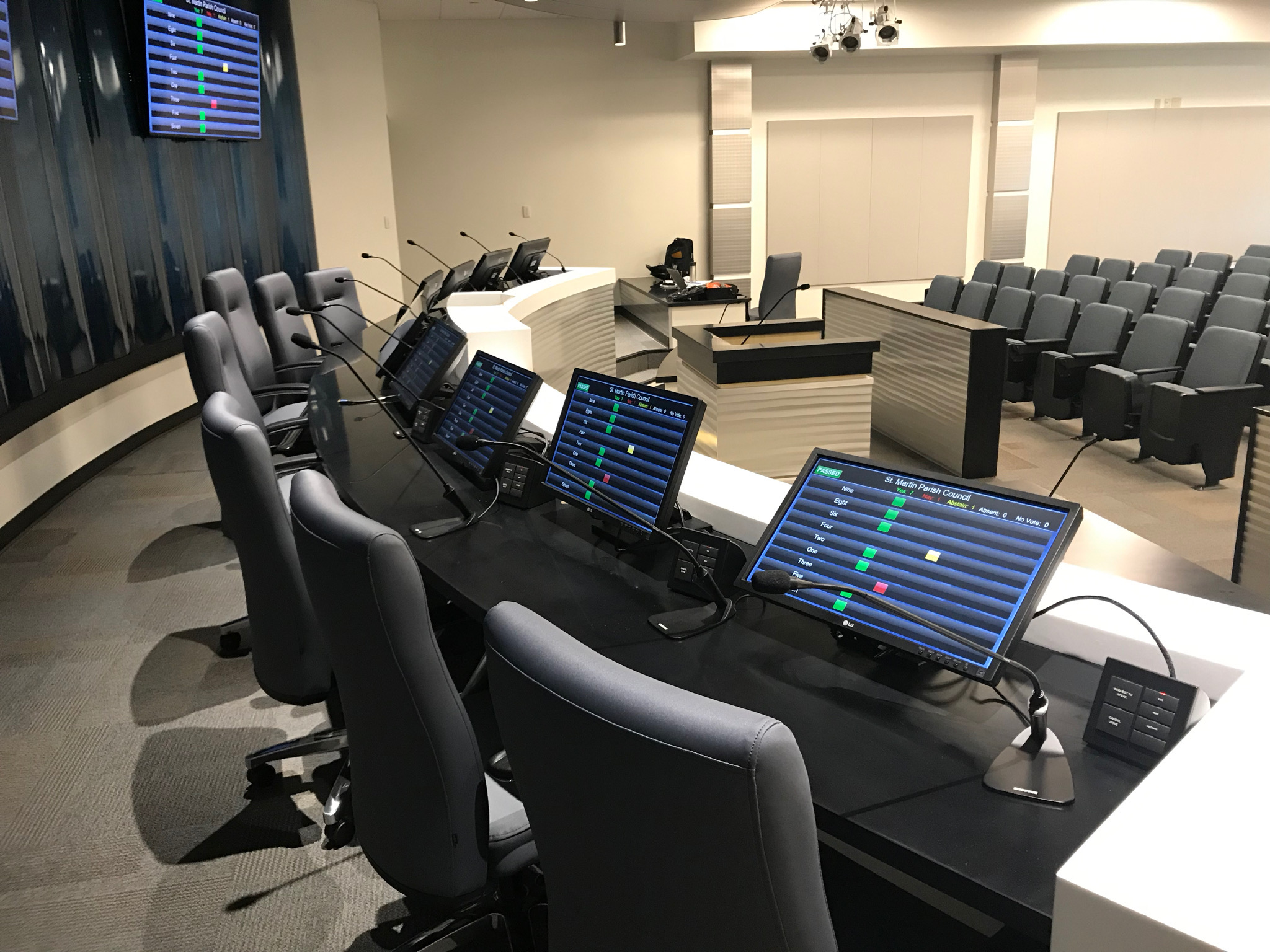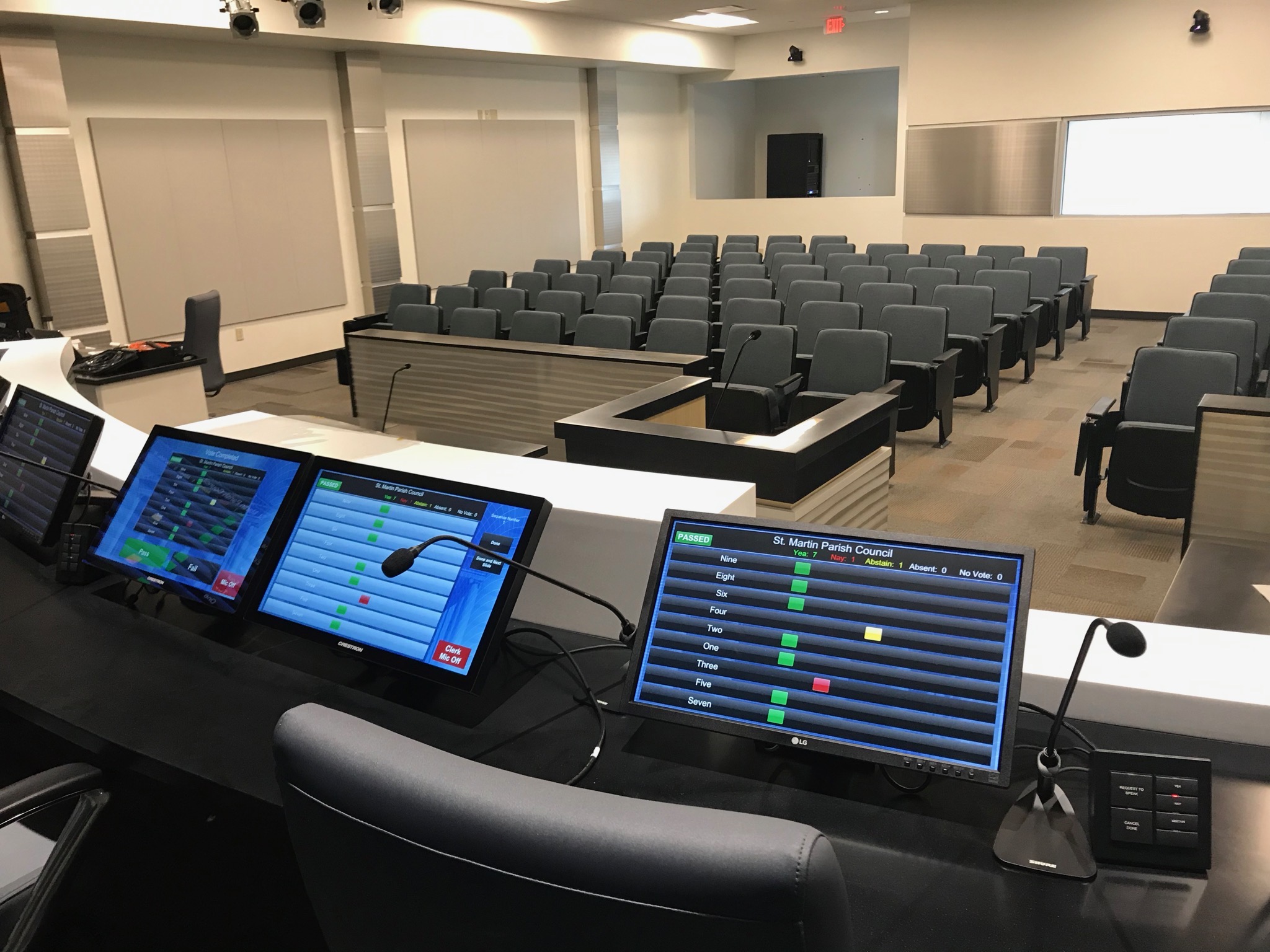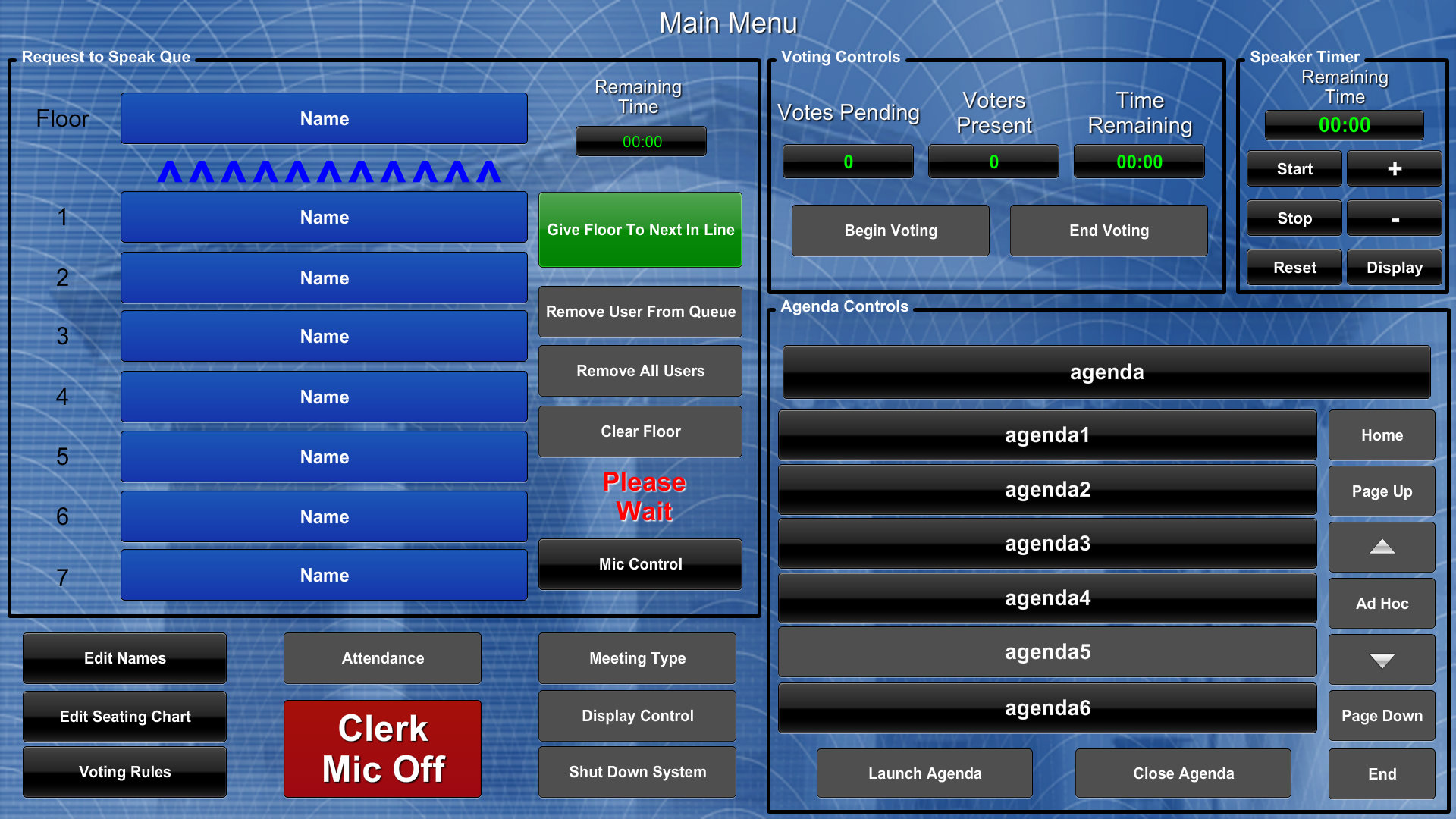 Utilizing customizable user interfaces with a wide variety of integrated audiovisual equipment, many of the common requirements for a voting based entity can be seamlessly automated, providing a more professional and efficient meeting, a higher level of production and potentially reducing labor costs. Votes are tallied based on user selected voting rules and the voting results are displayed on an easy to read high definition display or projector. Microphones can be turned on as users are given the floor to speak, cameras moved to the appropriate location, the user's name and title generated at the bottom of the video screen, streaming media feeds automatically launched...The sky is the limit.

Request to Speak
A database of names and titles is entered into the Crestron system via a QWERTY keyboard on a touch screen, or imported from a text file.


Multiple groups can be supported (e.g. City Council, School Board, etc.)


A seating chart of the room is provided on the touch screen. This allows the seating chart to be
dynamically modified before or during a meeting.


Each user can request to speak using either a small touch screen or a keypad. A queue is
displayed for the chairman, clerk, or operator. Any user can be selected to be advanced, removed, or given the floor. An optional timer can limit time for the speaker.

Agenda Display

The meeting agenda is displayed from an external source (using PowerPoint) is read by the Crestron system.


The agenda can be overlaid on video feeds from cameras, as well as the name and title of the individual on the floor.


Agenda information is recorded along with each vote to avoid confusion after the meeting has ended.


Ad hoc agenda items can be added by the clerk during the course of the meeting using an on- screen keyboard.

Attendance

Before or during the meeting, each user is flagged as either present or absent by the clerk or chairman.


The total attendance can dynamically modify the group size used in voting calculations, if required.


Users are not permitted to request to speak or vote while absent.


Local touchscreens or indicator LEDs can remind users that they have been flagged absent.

Once the chairman or clerk opens the vote, each user places their vote at a keypad or touchscreen.


Each user is given visual feedback as to the vote selected. The chairman can engage a timer, close the vote manually, or automatically close the vote after the last vote has been cast.


The Crestron system immediately tallies the vote, and displays the results on high definition displays or projectors.


To provide an audit trail, the results are logged within the Crestron processor in plain text, on a PC in an Excel spreadsheet format.
Voting System Specifications

Closed secure system built on an open platform.


Support available for up to 15 members.


End item voting on the basis of a timer, manually, or automatically after the last vote is cast.


Multiple selectable voting rules: Majority, 2/3, Unanimous, etc.


Chairman and clerk have a live view the number of votes cast and votes still outstanding.


Visual feedback to voting member as to the actual vote selected.


Voting Results displayed in HD and can be displayed locally, streamed, broadcast, or recorded
to SD card.


All records available in Microsoft Excel format for use in other reports after the meeting ends.


Meeting agenda from Microsoft PowerPoint presentation (template provided).


Full training provided and 1st year of support included.